Galvanized PVC Coated Temporary Fence For Australia
1.Product Description
Recommended for light civil and construction projects, the Temporary Fencing is easily erected to secure your site. Our economy panel will not disappoint on quality, Temporary Fencing features a galvanized finish, anti-climb mesh and can be installed with our standard couplers and concrete lied feet. Large levels of stock are held in all capital cities around Australia including Sydney, Melbourne, Brisbane, Adelaide Perth and Darwin. Large levels of panels, feet and couplers are available for dispatch at all times. The Temporary Fence is suitable for civil construction sites, large building and commercial construction, sporting events, crowd control, concerts/parades, safety hazards and environmental protection areas.
2.Benefits
-Lightweight
-Quality Australian made
-Made with SMARTWELD System
-Anti-climb mesh
3.Specification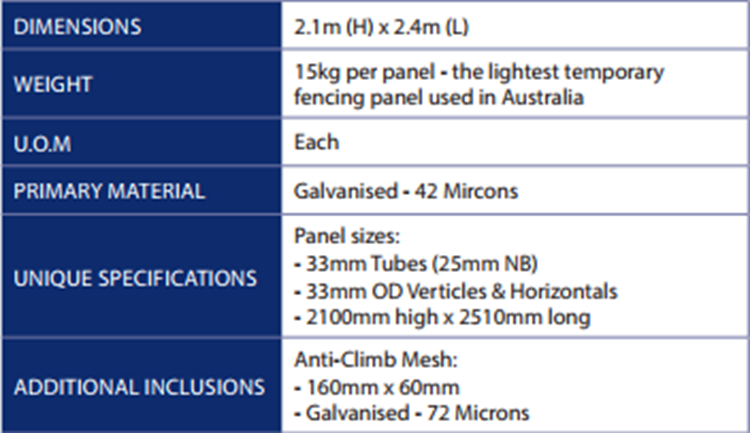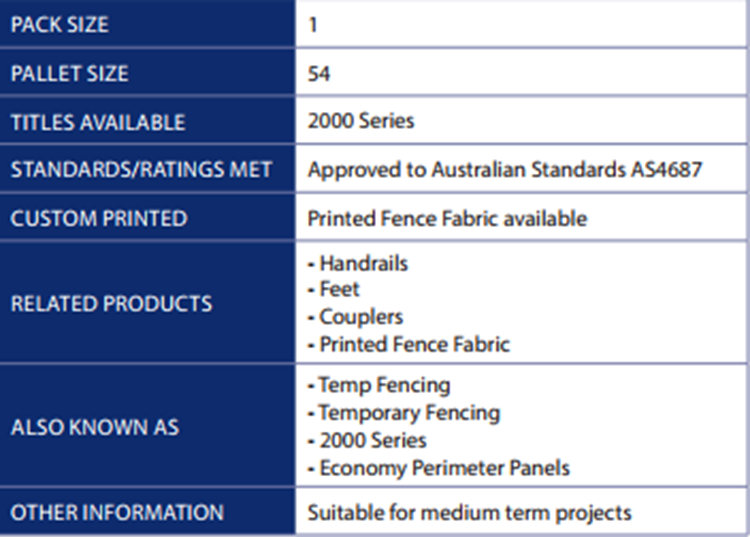 Finish HDG: Hot Dipped galvanized to Australian Standard,Wire 28 microns,pipe 42 microns zinc thick.
Main markets: Australia. New Zealand etc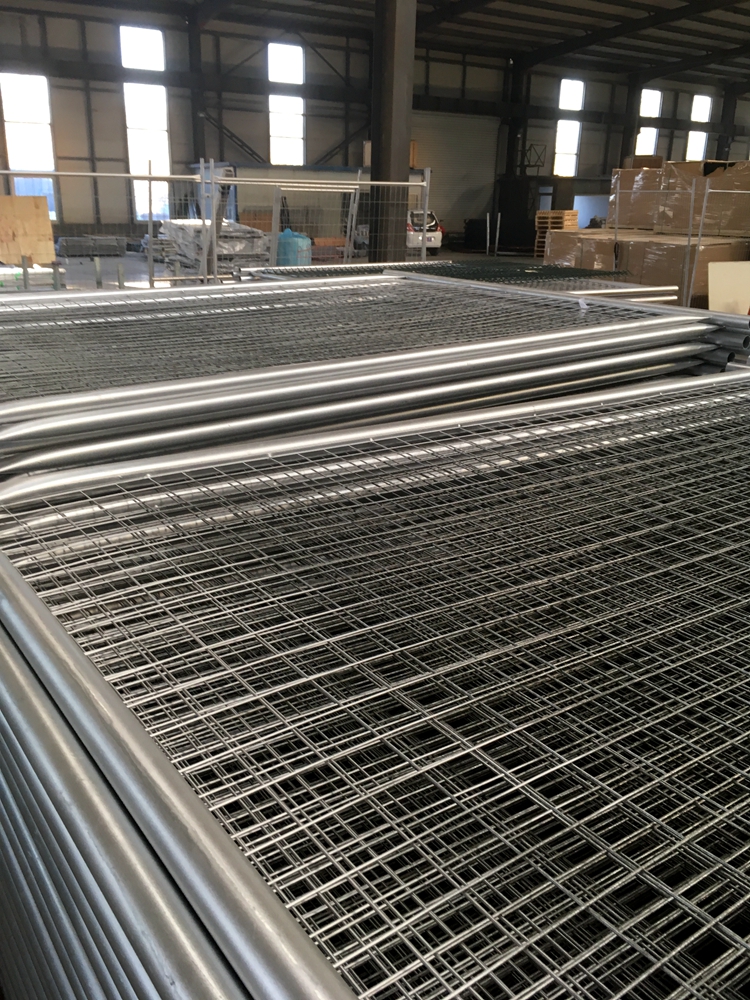 4.Temporary Fence Installation Need
Temporary Fence Panel + Clamps + Plastic Feet / Metal Feet + (Brace)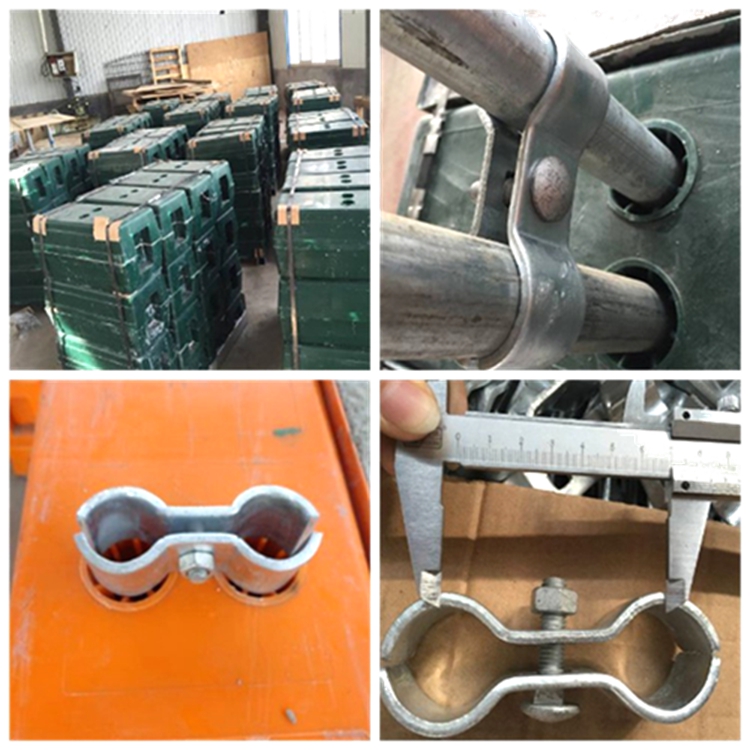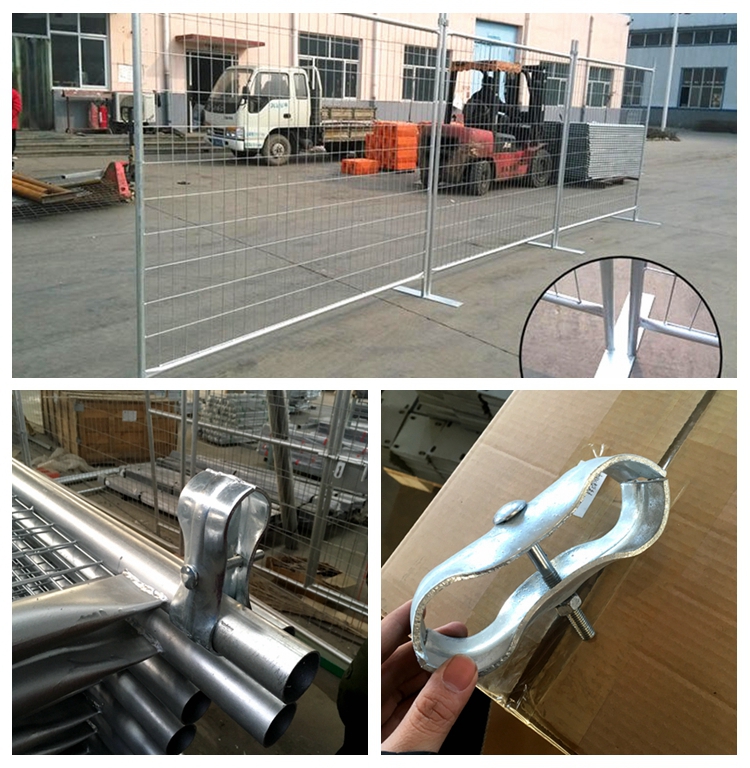 5.Application
Our temporary fence is easy to install and do not need to dig holes or ground the foundation. Temporary fence can be used for safety protection, crowd obstacle control:
Temporary enclosure for construction sites and private property
Temporary fence for residential land
The temporary fence is used for crowd control, mainly for public places and sports events, concerts, festivals, parties, etc.
Swimming pool temporary safety fence
There are many other uses..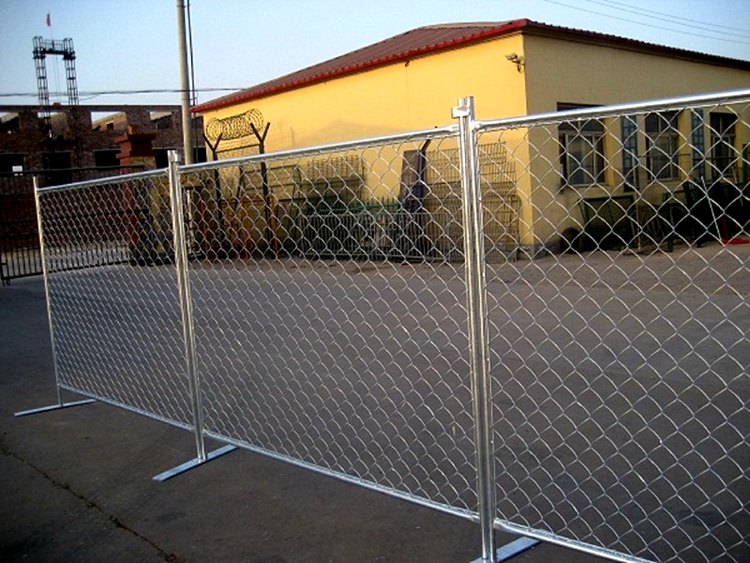 6.Packaging & Loading
Temporary Fencing usually in bulk to load more in the container.
Or Packaging by metal/wooden pallet if required, it is easy to load or unload.
1)Temporary fence panel in bulk or by metal pallet
2) Plastic feet by metal pallet
3) Metal feet in bulk
4) Clamps in carton boxes.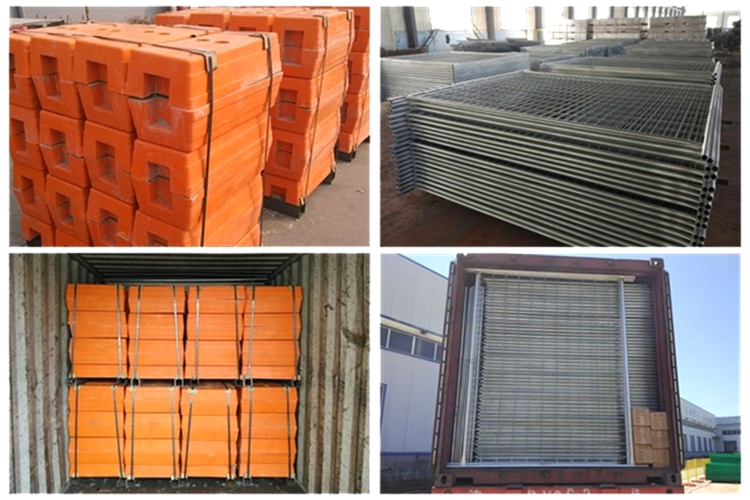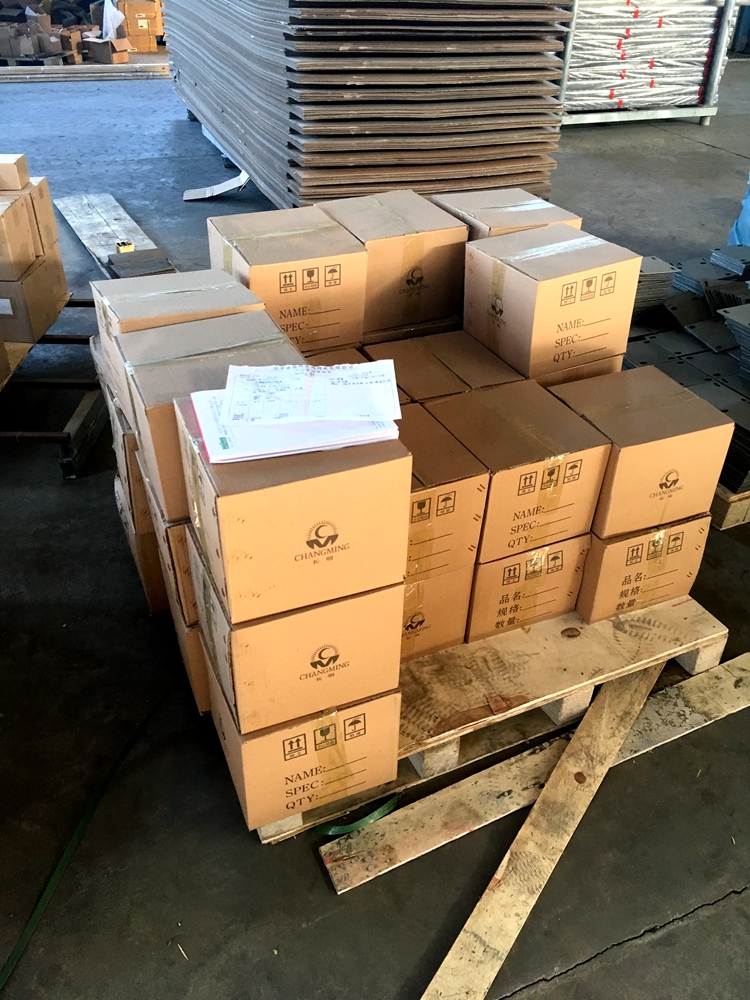 Company Name: Hebei Giant Mental Technology Co.,Ltd
Company Type: Manufacturer
Factory size: 70,000sq. Meter
Sales Amount: US $30,000,000 per year
Main Export Market: Australia, Europe, Japan, USA, South American,etc.
Main products: temporary fence, wire mesh fence, T-post, chain link fence and zinc steel fence, etc.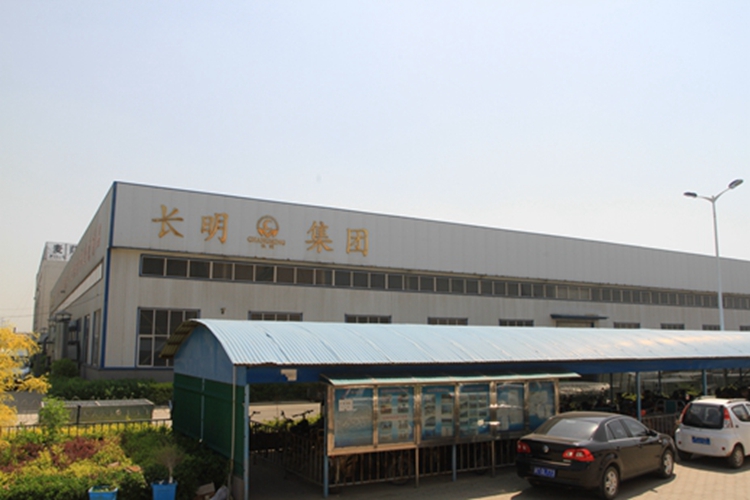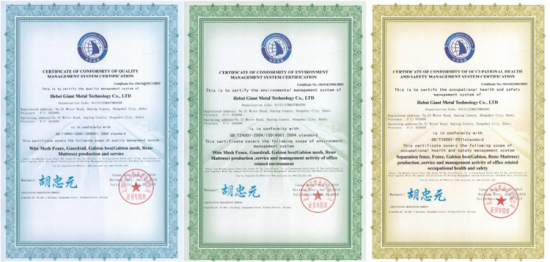 FAQ
Why choose us?
Hebei Giant Metal Technology Co.,Ltd is one of the subsidiary companies of CHANGMING GROUP.
CHANGMING GROUP is a factory in Anping with a long history 27 years. Specially in the line of wire mesh fence, we have professional workers, designers, and quality-control departments. Make sure that from materials, semi-finished product, end products, packing and loading will be ok. Also we have the ISO 9001/2008 and BV certifications, SGS and other certifications will also available is you require. We try our best to supply the highest quality product with a competitive price. Also we are the recommended factory by our government.
Q1.Are you the manufacturer?
Yes, we are the perfessional manufacturer of wire mesh , fence, wedled wire mesh, barded wire ,etc in China.
Q2.How can you guarantee your goods' quality?
We have strict quality control system, like:
a.Raw material inspection and ordering
b.Manufacturing process control
c.End products inspection
d.Package and loading damage checking and solving
e.Customers feedback and products improvements
Q3. Can you guarantee the delivery time?
Timely transport, ensure delivery time
Q4.Can you make samples or customer made products?
Of course, small free sample will be available if customers require.
Customer made goods will also available according to customer's detail drawings.
Q5.Are you cheaper than competitors?
We have a direct supply chain from manufacturing facility direct to you, ensuring we keep costs down and supply at the lowest price. This is supported with our pricing guarantee.What's more, we supply directly, no agents or second level sales by middle men.
Contact Me
Hebei Giant Metal Net Co.,Ltd
ADD:20 Meters West of Houchenggan Village
Anping County,Hebei,China
Web:www.chinafence.cn
Fax: 86-318-7581888
Phone:086-13663187917
whatsapp:+8613663187917
Facebook:(Candy Jia)
Linkedin:Candy Jia
製品グループ : 一時的なフェンス > オーストラリアの一時的なフェンス